For the first in my Q&A series with creators of War of the Worlds-themed media, I had the pleasure of "sitting down" with H.E. Wilburson, author, musician, and creative driver behind The Martian Diaries, a soon-to-be-completed trilogy of audio dramas complete with original soundtrack.
If you're too impatient to read the interview first, go ahead and click to listen to samples of H.E. Wilburson's The Martian Diaries.
Q: Tell me a little about the Martian Diaries trilogy?
My sequel to The War Of The Worlds is based on a second, more devastating Martian invasion. The astronomer Ogilvy–from H.G Wells' original book– has kept a record of everything he has learned about the Martians, and his account becomes The Martian Diaries.
In volume one The Day Of The Martians, an unopened Martian cylinder–that had crash landed at the time of the first invasion–is discovered in the mountains of Wales in 1913 and transported to London for examination. Separately, it becomes evident that the Martians are actually on their way back to Earth, in a huge armada that looks like a green comet. Ogilvy and other original H.G Wells characters remain key to the new plot.
In volume two Lake On The Moon, we learn the back story of how Ogilvy survived a Martian heat ray attack on Horsell Common during the first invasion. Then in 1919 an unexplained outbreak of Red Weed occurs in southern England, just as Ogilvy discovers that fresh water supplies are widely contaminated by mutant alien bacteria, responsible for a sinister water borne plague that is spreading around the world.
Ogilvy is convinced that the cure for this mutated bacteria lies within the Martian shadow-weapon carried inside the 1913 comet, and which he believes is now on the moon. His idea to locate the weapon comes to fruition in 1945 with an early manned mission to the moon–pre-dating NASA and Apollo spacecraft.
Volume three Gateway To Mars, the final title in The Martian Diaries trilogy, covers what happens on the moon in 1945 and moves forwards in time to the first human colonies on Mars. Right from the start of The Martian Diaries, it was my intention to bring H.G Wells' story full circle and to give my interpretation of why the Martians came to Earth. To me, it is important to keep the element of hope and surprise running through the series, as it is in the original War Of The Worlds.
Q: How did you first discover War of the Worlds and what attracts you to using that setting for your own stories?
In the 1970s, when I was about twelve, I saw the 1953 film on TV in black and white. Of course the film is loosely based on the book, however I could not imagine how it would turn out for humans, after they did all that they could to defeat the Martians. Over the years I longed for a continuation of the story–but none came. In 2015 I decided to create a sequel myself and now I am always being asked 'Does it turn out well for humans?' It gives me hope that I am doing something right!
Q: How long has it taken to do this trilogy so far.
I came up with the idea of doing a sequel to The War Of The Worlds in late September 2015 and the first version of volume one was finished and recorded by early April 2016. After a few months doing other projects, I revisited the manuscript again and this time I lengthened it. Then I re-recorded with Harry Preston as the main narrator.
Q: What kind of research did you do for the trilogy? How did you approach that research?
My research was done using an old copy of H.G Wells' book. I also spent many hours listening to an audio version from LibriVox which is a great place to find audios of published books that are in the public domain. Then of course there is Jeff Wayne's 'War Of The Worlds' from the 1970s, which I still listen to from time to time.
Q: What was the greatest challenge of creating the Martian Diaries?
Sitting in front of three blank pieces of paper and trying to come up with something H.G. Wells would find entertaining as a sequel!
Q: What aspect of it did you enjoy the most?
No one was happier than I, hearing Harry Preston's opening lines of volume one: "The terror of the coming of the Martians was all but a distant memory–a bad dream that had faded with time." And later with volume two: "Are your dreams your own?" To hear his performance for the first time, together with the music I had specially composed, was definitely something. I'm looking forward to releasing a remastered version of The Day Of The Martians in the near future.
Q: You created the trilogy as an audio drama. Tell me a little bit about why you chose that format.
I have long wanted to have the opportunity to be involved with something significant, and with so much competition for projects, and with many fine artists vying for work, I decided to create my own audio sequel to The War Of The Worlds, even though I had not done much writing in the past. Having been composing music for years I felt I wanted to include some of my own compositions and so an audio drama seemed a good way to present my trilogy. Hopefully the synergy between it all–music, text and the fact that everything came from the same mind–will come through and be entertaining. Just like the composer Hans Zimmer, I love creating melodies and painting pictures with music. Given a choice between writing a book or composing film music, the music wins every time.
Q: Involving actor Harry Preston to voice the narrator in The Martian Diaries was a huge coup. How did that come about?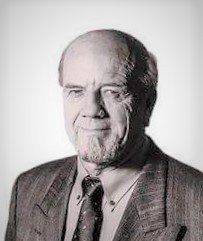 Pure chance. I got talking to someone who loved The War Of The Worlds while waiting for my car to be fixed in a garage. He gave me the number of an actor with a great voice who turned out to be Harry Preston. Things might have been very different if my car didn't have a problem that day.
Q: What was the recording/production process like?
I had to build my own studio and learn how to use Apple's Logic program. It was the only way to stay within budget. Then I spent many hours learning how to produce and master my own tracks in a quest to get the recordings up to a recognised quality. The whole trilogy will be re-mastered one day. The sounds you hear on the radio, film and TV, whether it is music. films or plays, are delivered by sound engineers who hardly get a mention. It is ironic that the better they are, the less you are aware of the amount of work they have done.
Q: Do you have a background in radio/recording/audio production?
I do now! And I feel I am getting better at it. Here are my two best tips for anyone hoping to make a decent recording, 1. LEARN HOW TO USE AN AUDIO COMPRESSOR and tip 2. LEARN HOW TO USE AN AUDIO COMPRESSOR…
Q: Original music is interwoven throughout The Martian Diaries. Tell me a little bit about that. What inspired your take on the music? Tell me about the composition and recording process. What is your background in music and some of your main influences (both for Diaries and generally)?
I enjoy musical sounds and for me they conjure up pictures. I love using a variety of instruments and putting them together in unexpected ways–it could be as diverse as a harp matched with a distorted mosh pit electric guitar. I am not too bothered about the instrument used, but rather the mood it creates. Although most of the tracks have been composed specifically for The Martian Diaries trilogy, the music used for the 'Arrival of the Comet' (track 15, volume one) goes way back to 1994 and is one of my earliest compositions.
I find composing very easy and enjoyable to do, unlike writing. One of my most recent tracks for volume three, took only two hours to create and produce from start to finish and I think it's one of my best, so I'm looking forward to sharing that.
My favourite instrument to compose with is the piano because from the tone of a single note on a given day, can come a new and finished piece. Inspiration can come in most unexpected ways and track 11 in volume one, 'Laura Has Gone,' was inspired by seeing a spontaneous pirouette.
I don't have a favourite music genre–I enjoy each piece for what it is. I absolutely get the music of Hans Zimmer, and if it were possible, one day I would love to work with him on a score. (Dreamers do what they do I guess!)
Q: The conclusion to the trilogy, Gateway to Mars, is coming out soon. Do you have a release date? What can listeners expect? Do you have plans for future War of the Worlds themed stories beyond the trilogy?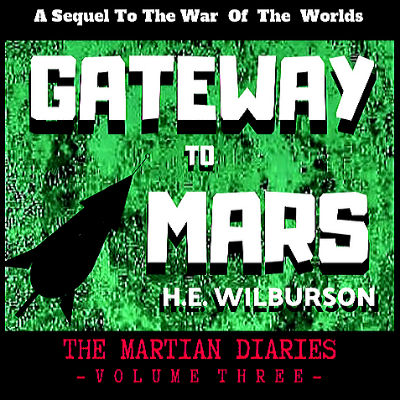 I am aiming for a release date around February 18th 2021. NASA's Perseverance Rover is slated to arrive on Mars that month and so it seemed to be fitting and rather apt for me, especially with the word 'perseverance' as its name.
As for future War Of The Worlds themed stories from me–well, I deliberately designed my sequel around the diary idea so that I could insert short spin-off stories featuring some of the characters. Actually, I make a fleeting cameo appearance in Gateway To Mars–as a writer–in the second half of the book, set in the year 2135 on Mars Base Three.
This last volume is going to sound rather different to the previous two, and I hope listeners will be pleased. The Martian Diaries trilogy will be released as digital ebooks later this year or early next year, so those who would prefer to read, rather than listen, can also access the story. The audiobooks can already be purchased at most online digital platforms.
Q: Talk a little bit about yourself and your other works?
Composing music has always been in the background of my life. My first attempt at a project combining text with music was my own adaptation of Pilgrim's Progress by John Bunyan, which I did a couple of years before starting my trilogy. I am hoping to release it in the near future–perhaps later in 2021 when I have five minutes to spare. I also have several hundred pieces of music that I would love to see used in some way.
Q: What are the best ways for readers to find you online?
I am most active on Twitter which is a great place to connect with creative people of all types. s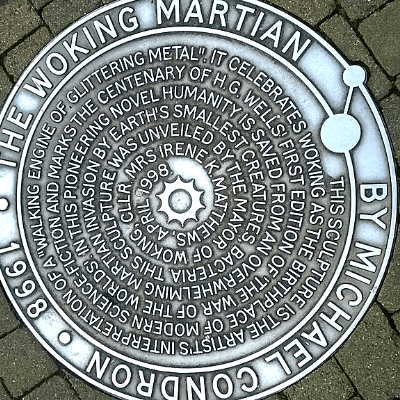 Joining my email list via the website is another way of getting updates and news, such as release dates and broadcasts of the titles. Volume two is going to be broadcast by Radio Woking soon, together with a re-run of volume one–dates to be finalised. Readers may remember that Woking is the town in England where the Martians first landed in H.G Wells' original book. He lived there for a couple of years while he was writing it during 1896-97.
Check out other installments of the War of the Worlds Q&A series, including author C.A. Powell.